Women's Health
Our Holistic Approach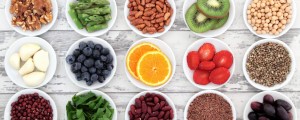 At Natural Healing & Acupuncture we address women's health issues providing treatment to women in West LA and Santa Monica. Whether you suffer from polycystic ovary syndrome (PCOS) or have endometriosis or an irregular menstrual cycle, we take a natural approach to your optimal health and wellness. Perhaps you are approaching or in the midst of menopause, or have had problems getting pregnant naturally. Our natural fertility specialists use a variety of therapies to successfully treat the problems women often face including acupuncture, herbal medicine, nutrition, massage, and more.
Women's health encompasses far more than reproductive health. Perhaps you have weight issues, digestive or respiratory problems, or suffer from depression and/or anxiety. If you smoke or have become addicted to a prescription painkiller. From back or shoulder pain to headaches or pain related to sports or other activities, we work to help you regain overall wellness so you can enjoy good health, improved fertility and an active, fulfilling life.
Serving Santa Monica and West Los Angeles
Regardless of age, you want to feel healthy and energetic; essentially, you want to be the best you you can possibly be so that you can engage in life physically, mentally and spiritually. Age is just a number, especially when you choose to optimize your health in ways that are natural and effective. You can fully participate in life the way you have dreamed of whether you are 30, 65, or 85.
As a woman you realize your body is unique and presents a different set of issues than a man's. From changes in hormone levels that impact you not only physically, but emotionally and psychologically, it is possible to treat these issues in a way that is natural and less invasive than what you typically find in Western medicine. Whether you suffer from hot flashes, decreased sex drive, anxiety, endometriosis, constipation, fatigue, post-partum depression or problems that impact fertility, our team of holistic practitioners can help you help your body achieve optimal health.
The truth is when care and treatment are personalized it is possible for your body to rebuild, renew and rejuvenate itself. It is really about self-care as we go about discovering the root cause of illness or disease in the body. In our opinion, a personalized approach to the unique needs of each patient is the only way to reach your best possible health and wellness.
Natural Healing & Acupuncture
There are many underlying causes of women's health issues, including hormonal imbalances. Natural hormone balancing is frequently accomplished using acupuncture and traditional Chinese medicine including tonic herbs. We know that every woman is different, and customize treatment according to your specific needs. Proper nutrition is also key to your total body health and wellness. Whether you suffer from anxiety, pain, digestive issues, or gynecological problems that often impact fertility including endometriosis, PCOS or an irregular menstrual cycle, trust our integrative wellness center for all of your women's health needs. We invite those in West Los Angeles and Santa Monica to contact Natural Healing & Acupuncture now at 310-473-7474.