Products
Natural Healing & Acupuncture's Health & Wellness plus Fertility Products include Books, CD's, DVD's and supplements.
Products are available for purchase at our wellness center located in the Gardens Building at:
2001 S. Barrington Ave. Suite 220
West Los Angeles, California 90025
Books


The Infertility Cure by Randine Lewis | Cost: $16.99
For tens of thousands of women, The Infertility Cure has become the roadmap for getting pregnant naturally with the benefit of timeless wisdom and remedies proven effective over centuries. The book offers a highly detailed program for treating infertility using traditional Chinese medicine, on its own or to optimize the latest Western-based reproductive technology. It is invaluable for preparing your body for a healthy pregnancy.
If you are just getting started with your fertility journey, we recommend that this book be your first step. Exceptionally rich in information and actions you can take yourself, it will educate, heal and empower you, ultimately increasing the effectiveness of any treatment you receive.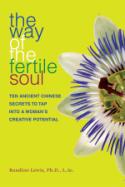 Way Of The Fertile Soul by Randine Lewis | Cost: $14.95
Being fertile and fruitful can mean giving birth to a child–but to have a fertile soul means to give birth to the true self a woman wants to be: to live a life filled with passion, strength, joy, and adventure. In The Way of the Fertile Soul, Dr. Randine Lewis outlines ten ancient Chinese medical and Taoist "secrets" that hold the little-known key to successfully conceiving babies, new dreams, and a fulfilling life for women at any phase in their lives.
The Way of the Fertile Soul encourages women to strive toward health, abundance, and a fruitful, joyous approach to life. By using diagnostic questionnaires, qi gong exercises, and guided meditations to help the reader understand how the elements of nature express themselves in her body, mind, and spirit, The Way of the Fertile Soul provides the tools to greatly increase a woman's chance of conceiving, identify imbalances, reduce stress, increase energy, and uncover her intrinsic creativity and express it fully.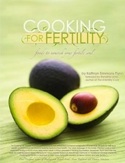 Cooking for Fertility by Kathryn S Flynn | Cost: $29.95
Cooking for Fertility: Foods to Nourish Your Fertile Soul offers a simple approach to eating for fertility that combines modern science with the ancient wisdom of Traditional Chinese Medicine.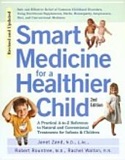 Smart Medicine for a Healthier Child | Cost: $25.00
This is Denise's favorite book on the subject of what to do when your baby isn't feeling well. Written by a naturopathic physician, a medical doctor, and a pediatric nurse, this unique book gives parents easy access to current information and advice regarding their children's health and acts as a bridge between time-honored healing systems and mainstream medicine.
_________________________________________
DVD's
Yoga, meditation, abdominal massage, acupressure to reduce stress, increase blood flow, and balance the mind/body for overall wellness and enhanced fertility.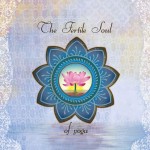 The Fertile Soul of Yoga DVD: The Fertile Soul of Yoga with Dr. Randine Lewis and Jennifer Buergermeister | Cost $25.00
Yoga, meditation, abdominal massage, acupressure experiental group work and lecture are part of this extraordinary DVD program which also provides a snapshot into the sessions of Dr. Lewis' intensive retreats. Stress and lack of blood flow to reproductive organs are impediments to fertility. This DVD shares how to reduce stress, increase blood flow, and balance the mind/body for overall wellness and enhanced fertility.
Content includes: Yoga, Meditation, Abdominal and Femoral Massage, Acupressure and Lecture. In this DVD, Randine Lewis commentates as Jennifer Buergermeister demonstrates a full yoga practice.
 _________________________________________
Sexual Education Videos
So many of us are uncomfortable speaking about our sexuality and asking for what we want from our partners. Some of us don't even know what we want!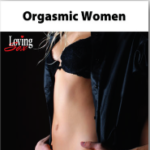 A choice of over 60 tasteful and educations videos ranging from "Loving Massage" to "Sexual Fantasies for Lovers" to "The Modern Kama Sutra" are available for purchase and immediate download. Most are sexually explicit, yet tasteful and created to teach you and show you what sexual options may be available to you.
Ready to explore your sexuality? Click Here to learn more!
 _________________________________________
Infertility Meditation CDs
Use the powerful relaxation response to help keep your body in balance as you conceive your child.

Meditations for a Fertile Soul | Cost: $29.95
Dr. Randine Lewis, author of The Infertily Cure, and Jennifer Bloome, creator of the Journey of the Heart fertility meditation series, have joined together to create a set of meditations that support and honor women's fertility. The meditations reinforce the philosophies taught at The Fertile Soul retreats and are designed to help you restore your fertility. The CD reminds you that you ARE fertile and that your body naturally knows what to do to conceive and bear a child, if you help it heal in order to do so and encourages hope, peace, and receptivity.

Imagery and Meditations in Support of a Natural Cycle: Enhance Your Fertility | Cost $29.95
Enhance your Fertility. Use this recording when ttc (trying to conceive) during a natural cycle, or if you are taking a break in between ART procedures to enhance your body's natural rhythm. Scientifically accurate and Metaphoric imagery are blended to maximize your body's natural resources. The exercises are designed to parallel the phases of your cycle when TTC (trying to conceive).

Imagery and Meditations in Support of an In Vitro Fertilization (IVF) Cycle | Price $29.95
Use this recording to support you during an IVF cycle. This CD is designed to minimize stress and optimize your body's response during your cycle.

From Conception to Completion: The Journey from Pregnancy to Childbirth | Cost $59.95
This 3 CD series is designed to journey with you through all stages of your pregnancy.
 _________________________________________
Fertility Supplements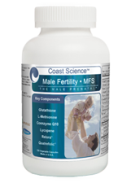 Male Fertility Blend – Coast Reproductive | Cost: $273.00 for 3-month supply or $97.00 for 1-month supply
Coast Science™, makers of Coast Reproductive™ fertility-enhancing supplements, has pioneered natural remedies for the couple trying to conceive.
The Male Fertility Supplement ("MFS"), The Male Prenatal™ was developed because the male factor has been shown to be the underlying cause of infertility in 45% of couples who have difficulty getting pregnant.
Quantity
1 Bottle (1 Month Supply) $97.00 USD
3 Bottles (3 Month Supply $273.00 USD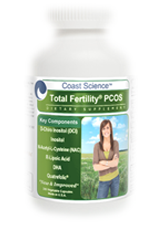 Total Fertility® PCOS ("Polycystic Ovarian Syndrome") – Coast Science | Cost: $253.80 for 3-month supply or $94.00 for 1-month supply
Total Fertility® PCOS is a scientifically formulated combination of supplements shown to enhance ovulatory function and improve insulin sensitivity and follicular development1,2.
In addition, this powerful antioxidant formula reduces testosterone levels, which contribute to acne, hirsutism (abnormal hair growth), and infertility.  Coast Science™ Total Fertility® PCOS is reproductive endocrinologist ("RE") approved.  It is all-natural and comes in capsules that are easy to swallow and digest.
Improves Insulin Sensitivity
Enhances Follicular Development
Increases Ovulatory Function
Reduces Testosterone Levels
Studies
1. Nestler JE, Jakubowicz DJ, Reamer P, Gunn RD, Allan G: Ovulatory and Metabolic Effects of D-Chiro-Inositol In The Polycystic Ovary Syndrome. The New England Journal of Medicine 1999;340(17):1314-1320.
2.  Fulghesu AM, Ciampelli M, Muzj G, Belosi C, Selvaggi L, Ayala GF, Lanzone A. N-Acetyl-cysteine treatment improves insulin sensitivity in women with polycystic ovary syndrome. Fertility and Sterility 2002 Jun;77(6):1128-1135.
Quantity Options
One – month Supply $94.00 USD
Three – month Supply $238.80 USD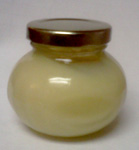 Royal Jelly – Fresh 1.5 oz. | Cost: $15.00 for 1.5oz Jar, $35.00 for 4 oz. Jar
Royal Jelly is undoubtedly nature's best-kept secret. Nurse bees that are between 6 to 14 days old produce this "milk" called fresh Royal Jelly exclusively for the Queen and the larvae. The queen feeds only on fresh Royal Jelly. The larvae that consume fresh Royal Jelly in the first 72 hours of their life become queens and those that do not become worker bees. Worker bees live 5 to 6 weeks whereas the queen lives 5 to 6 years.
Biochemists find that it contains vitamins A, B Complex, C, D and E,  with particular emphasis on the B Complex, namely, B1, B2, B3, B6, Bl2, biotin, folic acid and, of course, is especially rich in pantothenic acid, which is reputed to bolster the strength of the adrenal glands and to help reduce stress levels.  This product is a must for women who are trying to conceive.
Quantity/Ounces
Royal Jelly – 1.5 oz. $15.00 USD
Royal Jelly – 4.0 oz. $35.00 USD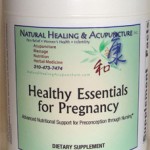 Healthy Essentials for Pregnancy | Cost: $64.75 for 1-month supply
This is a comprehensive, vegetarian multivitamin and mineral supplement designed to help pregnant women meet their increased nutritional needs. Since pregnancy increases the body's requirement for certain nutrients, most doctors recommend the added insurance of a multiple vitamin and mineral supplement. Taking one packet daily not only means more convenience, it means greater compliance. Now busy expectant mothers only have to worry about taking one packet daily, whenever they choose! It's ideal for healthy, happy moms and babies.
Benefits
Just one convenient packet daily provides important nutition a pregnant woman needs, including:
Generous amount of folate, 1 mg¸to promote healthy fetal development, breast health, and healthy mental function and mood.
Enhanced antioxidant support¸full-spectrum, all-natural Betatene¸ mixed carotenoids; 300% increase in natural vitamin E; and 5-fold increase in selenium.
Features special mineral amino acid chelates designed for enhanced absorption. Increased level of vitamin C—250 mg—to support healthy tissue maintenance, iron absorption, and immune function, as well as promote healthy development of cells, collagen, bones, and teeth.
Contains high quality, bioavailable ingredients in a form that is gentle to sensitive stomachs. Adjusted level of Vitamin A to support normal growth, healthy immune function, and vision, as well as to allow for the recommendation of multiple packets when desired. — Vitamin B12 to support healthy mental function and mood.
  _________________________________________
Nutritional Supplements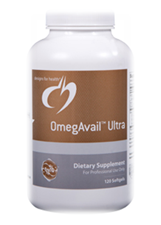 OmegAvail Ultra with Lipase (formerly OmegAvail™ Ultra TG) | Cost: $42.00 for 120 soft gels or $70.00 for 240 soft gels
OmegAvail™ Ultra still provides the same levels of omega-3 fatty acids per serving. The only change – we've enhanced this product with the addition of lipase, a digestive aid.
The TruTG™ Advantage
OmegAvail™Ultra still carries our TruTG™ seal, your assurance that the fish oils are in their natural triglyceride form and are of unmatched TG potency. Fish oils in the TG (triglyceride) form are as they occur in nature. Fish oil blends and concentrates bearing the TruTG™ seal are 90% to 100% triglyceride (TG) bound omega-3 oils – 40%-50% higher than the industry standard for TG fish oil concentrate products!
Why the addition of lipase?
We have added lipase as a digestive aid. Lipase is an enzyme needed for breaking down lipids (fats). Lipase is primarily produced in the pancreas but is also produced in the mouth and stomach.[1, 2]
While most healthy individuals produce sufficient amounts of pancreatic lipase, everyone can benefit from its inclusion as it relates to better digestion of fish oils. This is supported by studies that address:
The importance of lipase for the efficient digestion of dietary fats
The need for lipase for those with digestive disorders that lead to pancreatic enzyme insufficiency
Why more lipase may be needed beyond normal production in the pancreas
*These statements have not been evaluated by the Food and Drug Administration. This product is not intended to diagnose, treat, cure or prevent any disease. REFRIGERATE AFTER OPENING.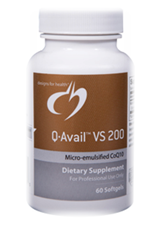 Q-Avail Nano™ 200mg Softgel 60 softgels | Cost $63.00
Our highest potency CoQ10 product, delivering 200mg of ubiquinone in a single softgel
Q-Avail™ VS utilizes a patented, nano-emulsion delivery system that allows us to pack 200mg of CoQ10 in an easy- to-swallow softgel.
How does nano-emulsion technology work?
This technology takes an insoluble, poorly-absorbed lipophilic (fat-dissolving) ingredient like CoQ10 and water solubilizes it. Once exposed to the aqueous environment in the stomach, the material self-assembles into tiny fluid droplets. These droplets are very similar to the nano-sized fluid droplets, or micelles that the body normally manages to create when digesting high-fat foods in order to make them easier to absorb.
The softgels in Q-Avail™ VS are composed of millions of these tiny nano-sized colloidal droplets of solubilized CoQ10 that are easily absorbed in the GI tract, resulting in enhanced bioavailability.
Each softgel delivers 200mg of Coenyzme Q10 (Ubiquinone) and provides the same research-driven superior absorption and bioavailability found with our current line of CoQ10 products.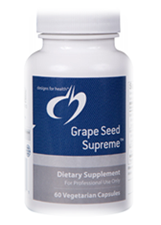 Grape Seed Extract | Cost: $29.00

This exciting and powerful product contains generous amounts of a wide variety of polyphenols and proanthocyanins, including resveratrol. The ingredients were sourced based on the best available research for grape-derived ingredients, including human clinical trials.  Grape Seed Supreme™ contains protective nutrients with promising benefits for the cardiovascular system, skin and brain.
Grape Seed Supreme™ contains MegaNatural®-BP, a highly bioavailable grape seed extract with enhanced absorption due to its low molecular weight compounds. MegaNatural®-BP has among the highest ORAC values of any grape seed extract currently available. In human studies it was shown to support healthy blood pressure, thus it may be able to maintain blood pressure already in the normal range.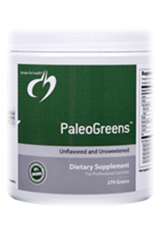 PaleoGreens™ Organic powder 270g – Unflavored | Cost $25.00 for 1-month supply
PaleoGreens™ is the great tasting Designs for Health greens food made with over 90% organic ingredients. The vegetable, fruit, and berry ingredients are brightly colored and non-oxidized, as the powders are protected from heat, UV light and moisture from start to finish.
These greens have a Paleo profile; they contain no grains, legumes, alfalfa, corn, gluten, fructose or artificial sweeteners. Unlike other greens products, we never add inexpensive fillers or bulking agents such as fiber, whole grasses, pectin, rice bran, and/or flax, which account for 40% to 60% of the content of most other greens products. We work closely with our certified organic growers to ensure the optimal preservation of enzymes and beneficial phytonutrients in PaleoGreens™ ingredients. These ingredients are harvested at their peak of potency and immediately concentrated and dried by utilizing proprietary cool-temperature processes that preserve their energetic and nutritional integrity.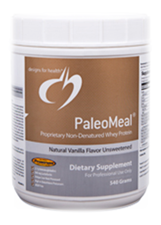 PaleoMeal™ Vanilla/Chocolate Powder 540/900 grams | Cost $48.00 for 540 grams or $77.00 for 900 grams
PaleoMeal® is a great-tasting, nutrient-rich powdered meal supplement designed to help promote an optimal intake of protein, fats, carbohydrates, vitamins and minerals needed for overall wellness. The ingredients make this formula ideal for patients needing support with weight control, GI health, detoxification, immune issues, heavy metals, and muscle gain.
PaleoMeal® is made with Proserum®, exceptional quality, native whey protein concentrate. This whey is produced using minimal processing, and maintains the full range of all the fragile immune-boosting and regenerative components naturally present in fresh raw milk. It comes from cows that graze on pesticide-free, chemical-free natural grass pastures, and which are never given hormones, genetically modified organisms, or injected pathogens. The result is the highest quality protein supplement, rich in immunoglobulins and lactoferrin, and free of artificial flavors and sweeteners.