Check out our on-line stores and those businesses that we have partnered with.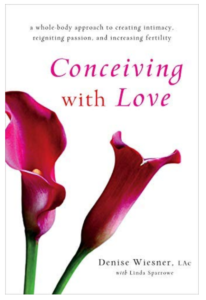 Check out my new book!
Available now on Amazon
Conceiving With Love
A Whole-Body Approach to Creating Intimacy, Reigniting Passion, and Increasing Fertility
Supplements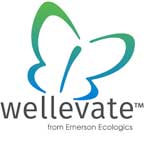 Wellevate
Carries herbs and supplements. For personal recommendations please call for a consultation. 10% discount is given on our online store.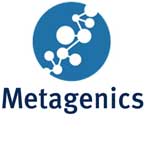 Metagenics
20% Savings on First Order and Free Shipping
Carries supplements. For personal recommendations please call for a consultation. 20 % discount is given on your first order
_________________________________________
Fertility Supplements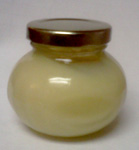 Royal Jelly – Fresh 1.5 oz. | Cost: $15 for 1.5oz Jar, $35 for 4 oz. Jar
Royal Jelly is undoubtedly nature's best-kept secret. Nurse bees that are between 6 to 14 days old produce this "milk" called fresh Royal Jelly exclusively for the Queen and the larvae. The queen feeds only on fresh Royal Jelly. The larvae that consume fresh Royal Jelly in the first 72 hours of their life become queens and those that do not become worker bees. Worker bees live 5 to 6 weeks whereas the queen lives 5 to 6 years.
Biochemists find that it contains vitamins A, B Complex, C, D and E,  with particular emphasis on the B Complex, namely, B1, B2, B3, B6, Bl2, biotin, folic acid and, of course, is especially rich in pantothenic acid, which is reputed to bolster the strength of the adrenal glands and to help reduce stress levels.  This product is a must for women who are trying to conceive.
Quantity/Ounces
Royal Jelly – 1.5 oz. $21.43 USD


tax and shipping included

Royal Jelly – 4.0 oz. $43.33 USD


tax and shipping included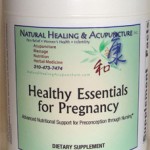 Healthy Essentials for Pregnancy | Cost: $67.99 for 1-month supply
This is a comprehensive, vegetarian multivitamin and mineral supplement designed to help pregnant women meet their increased nutritional needs. Since pregnancy increases the body's requirement for certain nutrients, most doctors recommend the added insurance of a multiple vitamin and mineral supplement. Taking one packet daily not only means more convenience, it means greater compliance. Now busy expectant mothers only have to worry about taking one packet daily, whenever they choose! It's ideal for healthy, happy moms and babies.
Benefits
Just one convenient packet daily provides important nutition a pregnant woman needs, including:
Generous amount of folate, 1 mg¸to promote healthy fetal development, breast health, and healthy mental function and mood.
Enhanced antioxidant support¸full-spectrum, all-natural Betatene¸ mixed carotenoids; 300% increase in natural vitamin E; and 5-fold increase in selenium.
Features special mineral amino acid chelates designed for enhanced absorption. Increased level of vitamin C—250 mg—to support healthy tissue maintenance, iron absorption, and immune function, as well as promote healthy development of cells, collagen, bones, and teeth.
Contains high quality, bioavailable ingredients in a form that is gentle to sensitive stomachs. Adjusted level of Vitamin A to support normal growth, healthy immune function, and vision, as well as to allow for the recommendation of multiple packets when desired. — Vitamin B12 to support healthy mental function and mood.
Healthy Essentials for Pregnancy
$79.45 for 1 Month Supply


tax and shipping included
_________________________________________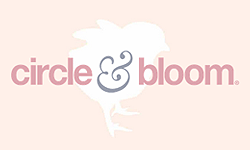 Visualization and meditation are powerful forces that can help you control your body with your thoughts. We consulted many experts as well as our community members to provide solutions that have helped many women conceive, heal after cancer treatment, and achieve other important health goals. You can find guided meditations for fertility here. Order Here

Organic Conceptions Journey to Parenthood and Beyond is a five-part Audio Program and Workbook that delves into these remarkable findings from couples who overcame infertility. Order Here

Fairhaven Health Fertility Products – Babydance lubrication. Fairhaven has products for conception such as BabyDance (no parabens) and ovulation predictors. Order Here
_________________________________________
Tests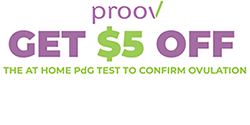 Proov works by measuring Pregnanediol Glucuronide – or PdG for short – the urine metabolite of progesterone. Because it is non-invasive and can be used at home, Proov is great for tracking PdG over multiple days – which can be critical to determining if a healthy ovulation occurred and there was a chance at conception.
_________________________________________
Nutrition
Great gluten free breakfast items. Click here and use the coupon code DeniseWSave10 for 10% off your order.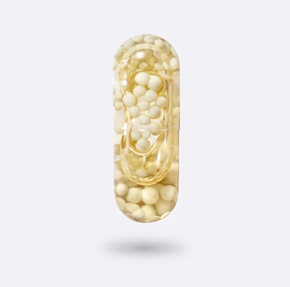 From D3 to Omega-3, Ritual's scientists studied diets and genetics to make a multivitamin with key nutrients we need. Ritual offers plant based prenatals, vitamins for women 18+ and over 50 as well as a men's multivitamin. Order Here