Polycystic Ovary Syndrome
PCOS Treatment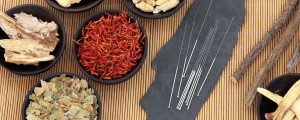 Those in West LA, Santa Monica and surrounding areas who suffer from PCOS or polycystic ovary syndrome can rely on Natural Healing & Acupuncture for personalized treatment that is natural and effective.  PCOS is common among reproductive age women, and is a hormonal disorder that may contribute to heart disease, type 2 diabetes and other complications.  Because women with polycystic ovary syndrome often experience prolonged or infrequent menstrual cycles, it often interferes with fertility.  Using acupuncture, nutrition, oriental medicine and other therapies we develop a unique treatment for women who suffer from PCOS.
Denise Wiesner, L.Ac.
Acupuncture is well-known for its ability to balance hormones; when combined with proper diet, Chinese herbs and massage, relief from polycystic ovary syndrome is often achieved.  Traditional Western medicine typically focuses on one area or system of the body, such as female reproductive organs.  Our natural fertility specialists understand the importance of overall health and optimal functioning of all body systems in order to resolve many medical conditions including PCOS.  If you are a woman who suffers from this syndrome we urge you to consider our integrative wellness center serving those in West Los Angeles and Santa Monica.  Call Natural Healing & Acupuncture today at 310-473-7474.