Natural Menopause Relief
West Los Angeles & Santa Monica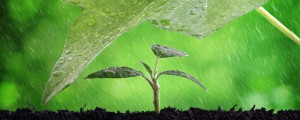 At Natural Healing & Acupuncture we realize that while some women in West LA and Santa Monica experience few unpleasant side effects when going through menopause, others are not so lucky.  From hot flashes and night sweats to fatigue, mood swings, insomnia, vaginal dryness or pain and loss of libido, the symptoms can be life-changing.  We provide menopause therapy that may include a focus on nutrition, acupuncture, herbal medicine or other treatments depending on your unique set of circumstances.  Natural menopause relief is possible, and you can get your life back.  Our women's health specialists have helped transform the lives of many women suffering through menopause.
Overview
Menopause is a natural life transition. We offer tools to reduce menopausal symptoms, improve the quality of life, and balance hormones naturally.
Since the Women's Health Initiative Study (July, 2002) found that standardized HRT can cause cancer, there has been increased interest in natural alternatives to hormone replacement therapy.
Testing to Evaluate Hormone Imbalance
Herbal Medicine for Menopause
Acupuncture for Menopause
Dietary Changes for Menopause
Exercise for Menopause
Stress Reduction for Menopause
Menopause and Acupuncture Studies
Menopausal Symptoms
Testing to Evaluate Hormone Imbalance
We evaluate the contributing factors that can make menopausal symptoms worse such as blood sugar imbalances, adrenal stress and thyroid hormone levels.
Herbal Medicine for Menopause
Many herbal combinations offer relief of menopausal symptoms and promote healthy aging without side-effects. We have given lectures on herbs and gynecology and are well versed both in herbal medicine and the medical literature on this subject.
Acupuncture for Menopause
Acupuncture helps restore balance to the body/mind and treat many of the symptoms of menopause.
Studies have shown that acupuncture helps decrease hot flashes. There are specific instances such as women with estrogen dependant tumors in which acupuncture alone can be effective to control hot flashes.
Menopause and Acupuncture Studies
Wyon Y, Wijma K, Nedstrand E, Hammar M. A comparison of acupuncture and oral estradiol treatment of vasomotor symptoms in postmenopausal women. Climacteric. 2004 Jun;7(2):153-64.
Porzio G, Trapasso T, Martelli S, Sallusti E, Piccone C, Mattei A, Di Stanislao C, Ficorella C, Marchetti P.Acupuncture in the treatment of menopause-related symptoms in women taking tamoxifen.Tumori. 2002 Mar-Apr;88(2):128-30.
Moyad MA. Complementary/alternative therapies for reducing hot flashes in prostate cancer patients: reevaluating the existing indirect data from studies of breast cancer and postmenopausal women.Urology. 2002 Apr;59(4 Suppl 1):20-33. Review.
Dietary Changes for Menopause
Foods and nutritional supplements can have an important impact on menopausal symptoms. Food as a medicine is a vital healing principal.
Exercise for Menopause
Exercise is an important lifestyle factor to help with menopausal symptoms. Regular exercise improves sleep and mood and the stress response. Excessive exercise can overheat the body and deplete the adrenal glands. We make exercise recommendations.
Stress Reduction for Menopause
Excessive physical and/or emotional stress can cause a "stress hormone cascade" that negatively impacts menopausal symptoms. At our clinic we test the stress hormones to assess imbalances. Our goal is to educate and empower patients to improve the quality of their lives.
Menopausal Symptoms:
• Hot flashes
• Memory loss
• Decreased libido
• Mood swings
• Anxiety
• Depression
• Painful intercourse
• Shrinking breasts
• Facial hair growth
• Acne
• Increased vaginal pain, dryness or itching
• Fatigue