Natural Hormone Balancing
Serving West Los Angeles & Santa Monica Areas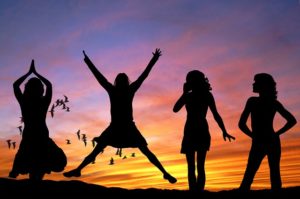 Natural hormone balancing is something many women in West LA and Santa Monica are interested in as most prefer to avoid HRT or hormone replacement therapy during menopause.  At Natural Healing & Acupuncture we know the importance of proper balance and how it affects overall health in addition to treatment of conditions such as PCOS or endometriosis.
Acupuncture, Nutrition and Herbal Medicine Can Help
Our natural fertility specialists focus on all areas of women's health.  Whether you are one of the many who have an irregular menstrual cycle or getting pregnant naturally is important to you, our therapies are effective and focus on health and healing.  From natural menopause relief to assisting the effectiveness of IVF or IUI, natural hormone balancing plays an important role in fertility and women's health.  Our hormone balancing treatments include acupuncture, herbal medicine, proper nutrition, and other therapies customized to your individual needs.  Learn more about our West Los Angeles and Santa Monica services by contacting our integrative wellness center today at 310-473-7474.