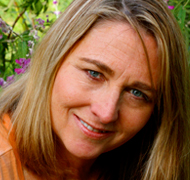 Jolee Godino
Massage Therapist
Jolee is a loving and nurturing massage therapist. She provides a deeply soothing touch to enliven the body's own natural healing ability.
She is experienced and trained in fertility massage, oncology massage, crainiosacral work, pre-natal massage, and various techniques such as myofascial, Swedish, deep tissue, and acupressure.
Jolee helps address the psycho-somatic troubles caused by stress as well as helps heal physical injuries and internal organ imbalances. She especially enjoys the aspects of massage that connect her to calming the mind, renewing the spirit and easing physical pain.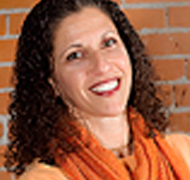 Anna Cherekovsky
Massage Therapist
"Dancing, Fabric and Gardening" is a metaphor that Anna Cherekovsky uses to define her unique style of bodywork. What are the ranges of motion, flexibilities, strengths, and weaknesses of the body? As I put my hands on a client, I am feeling the fabric of their tissues. How do the muscles, organs, ligaments and nerves feel in relation to the surrounding tissues? Do they slide against each other or is there a pull or drag between them. Do they hang smoothly, like fabric draping on its bias or is there a draw, like the collar on shirt when the sleeve is pulled? Is the fabric (the tissue) pulled so tightly that the boney structure is no longer in its proper alignment? Just as untwisting a garden hose allows water to flow smoothly, releasing impingements in the body's conduits allow the blood, lymph, nerve signals and qi to flow smoothly.
Anna addresses rehabilitation of injuries (including dance and sports injuries), recuperation after surgery or dental work, TMJ, pregnancy and postpartum issues, headaches and chronic pain. Come wearing loose clothing.
Anna graduated from U.C.L.A. summa cum laude, with a B.A. in Dance, focused on kinesiology and performance. She also studied deep tissue massage in Los Angeles. She received her California Certification as a Massage Therapist from the Acupressure Institute in Berkeley, followed by an apprenticeship in Structural Alignment work in Oakland. She continues to train in CranioSacral Therapy and Visceral Manipulation manual therapies through the Upledger and Barral Institutes.