Natural Fertility is our Expertise
Safe Options to Help You Conceive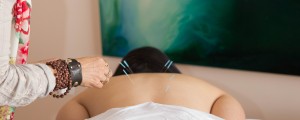 Holistic fertility is a natural approach to fertility issues that women have gained confidence in over the years due to its effectiveness.  At Natural Healing & Acupuncture our natural fertility specialists provide treatment to those in West LA and Santa Monica who have various issues or who have been disappointed with IUI or IVF treatment.  Getting pregnant naturally may be possible even if you suffer from endometriosis, irregular menstrual cycles, PCOS, or hormonal issues.  Natural hormone balancing using acupuncture, herbal medicine and other therapies has proven effective for many who face fertility issues.
Dr. Denise Wiesner, DACM, L. Ac. Can Help
Many women and couples consider natural fertility doctors or clinics after they have tried other traditional treatments, procedures, or medicines repeatedly, without success.  Our infertility specialists know how acupuncture, nutrition, Chinese herbal medicine, and massage can transform the body and contribute to greater overall health.  There are various systems in the body that must function properly for optimal health and improved fertility.  Reproductive organs are not the only factor when it comes to infertility – it's about renewing the body and achieving optimal wellness.  Natural fertility clinics are becoming more and more common as women and couples realize a natural, holistic approach has delivered results that were out of reach with traditional Western medicine alone.
Our natural fertility specialists are ready to help you now, no matter what issues you face.  We invite those in West Los Angeles or Santa Monica to contact Natural Healing & Acupuncture today at 310-473-7474.