Welcome to Natural Healing & Acupuncture. Please call 310-473-7474 to make an appointment! Telemedicine is available. To schedule, send an email to

[email protected]
---
---
Natural Healing & Acupuncture
We integrate the time-tested principles of Chinese Medicine
with the latest advances in nutritional and medical science to create effective health and wellness plans. Serving West LA and Santa Monica for 20 Years.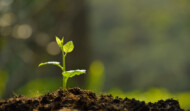 Fertility
Recognized by the founder of The Fertile Soul, "Denise Wiesner is one of foremost experts in the field; her professional knowledge is unsurpassed, with heart, compassion, and the ability to connect."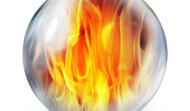 Pain Relief
Acupuncture has been proven in studies to relieve both acute and chronic pain naturally, without drugs, to produce lasting results with no side effects. We have more than 20 years of success with our patients.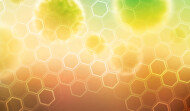 Cancer
We provide integrative Chinese medicine and collaborative care to assist patients during the cancer journey and later to increase vitality after core treatments have been completed.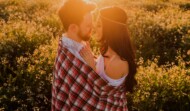 Telemedicine
Fertility, Sex & Intimacy coaching available. Do you need help navigating your  fertility journey?  Look no further. We provide expert advice via video conferencing , in person or phone coaching.
Please check out my new E-Book, Fertility E-Course and Video: How to Make a Baby and Have Fun Doing It – Sacred Couples Partner Exercises
---
View my December 2020 Shoutout LA interview here
---
Meet Dr. Denise Wiesner, DACM, L. Ac.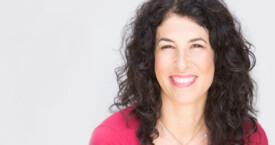 My team and I welcome you. We're looking forward to the healing and wellness journey we'll take together. Wherever you start is the perfect place to begin. Please check out this article about me, my practice and my new book Conceiving With Love.
Check out my book! Available now on Amazon: Conceiving With Love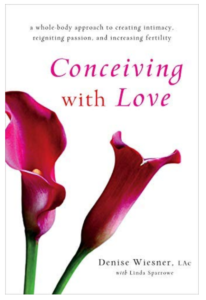 Insurance
We provide superbills so that you can bill your insurance directly.
Cigna Provider
We also accept personal injury cases. Call us at 310-473-7474.
About Natural Healing & Acupuncture
At Natural Healing & Acupuncture, your health is our primary focus. Our doctors utilize natural techniques to treat common conditions that men and women sometimes face.  PCOS, endometriosis, irregular menstrual cycles are just some of the conditions that we treat, using holistic therapies such as Chinese medicine, acupuncture and nutrition plans. Our clinic has helped countless couples who have had difficulty with IVF and IUI treatments by working with them to achieve pregnancy naturally. We base our approach on your specific needs and goals to ensure your overall well-being. Many of our clients are men who may be facing infertility or pain issues, for which we have a variety of treatments. We serve the West Los Angeles, Santa Monica, Brentwood, Beverly Hills, Hollywood and the Greater LA area with a conveniently located clinic on S. Barrington Ave in West LA.
Specializing in Fertility, Pain Management, Menopause and More
Dr. Denise Wiesner, DACM, L. Ac., the founder of Natural Healing & Acupuncture has been a Los Angeles resident for over 30 years. She has an Exercise Kinesiology Degree from UCLA and a Masters Degree in Traditional Chinese Medicine from Emperor's College in Santa Monica, CA. Her vast knowledge and experience with women's health and fertility has helped thousands to achieve their conception goals. Maybe you're currently going through IVF or IUI treatment and need support to ensure you get the most out of it – safely and holistically. If you're experiencing women's health issues or fertility challenges, we invite you to contact us today to schedule a consultation. We look forward to the opportunity to help you!
Learn more about Denise, her book and working with her long-distance at denisewiesner.com.
Our Patients Say it Best



I first saw Denise Wiesner as I was having dreadful pain issues from having both knee replacement surgery, also carpel tunnel syndrome and pain of my right thumb.  I had also just lost my husband and soul mate. I entered Denise's office not knowing what to expect and was greeted with such love, kindness, and respect it blew me away.  I left Denise's office that day, pain free in my thumb which was unbelievable and I was also left with a feeling of, 'Yes, I can get on with my life.'  Denise and her staff have helped me through hip and 2 redo's of previously bad knee surgeries.  My health in general is really good - thanks to Denise and her vast knowledge of Chinese Medicine.–T.T.






I came to Denise at a point in time when I was feeling hopeless, anxious, and overwhelmed with health problems. I had a cyst in my breast, one on my thyroid, and all-consuming anxiety about my health. My endocrinologist had advised me to undergo a complete removal of my thyroid to deal with the cyst, which was not cancerous. I was desperate and needed help, guidance, kindness, and a complete overhaul of my system so that I could get back on track.

Denise helped me like a friend, a medical professional, and a spiritual guru in understanding my anxiety, my fears, and my health concerns. My breast cyst is now completely gone, according to my last MRI, and my thyroid cyst is shrinking every day. I feel calmer and better able to deal with the hurdles in life, and better equipped to be proactive about my health.–S.S.



Introducing Beautycounter Skin Products!
For safe , healthy and high performing skin care and make-up, I recommend Beautycounter products.  Learn more here.