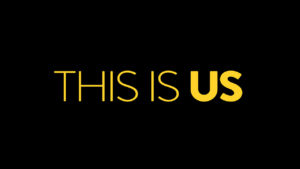 I am now officially a binge show watcher. I see where my reality intermixes with the programs  I am viewing. I want to talk about the characters in my drama of the week as if they are my friends, as if we just had dinner the other night and they divulged all their  secrets to me.
Case in point:  I found myself talking to my patient the other day about  one of the main characters in the TV show, This is US,  first  visit to the fertility doctor.  I had just watched the beginning of  season three. I am now up to date. Shame,  I hate having to wait for the next episode.  If you haven't watched this show, just know you have to have a tissue box with you at all times and for every episode.
I don't want to spoil the show if you haven't seen it so suffice to say,  this couple ( i won't name them) goes to a fertility doctor after she has suffered a miscarriage.  In their first visit, the doctor doesn't give them good news. Her Body Mass Index is too high … aka she is too fat to do IVF, and his sperm isn't good, might be because of the antidepressants he is taking the doctor tells him.. Nope, the Doctor says, I can't take you on as patients. As for the couple:   She is crying, he looks helpless and I am thinking but wait Doctor, they just got pregnant naturally .. she just had a miscarriage. Isn't there hope for them to try again naturally?
So many of the couples I see, like this TV show couple,  come to me discouraged, hopeless, sad, anxious and wondering if they will ever be able to have a baby.   Some have had miscarriages others have never gotten pregnant and others have gotten that same talk from the doctors.. Their FSH is too high, their AMH is too low, the sperm isn't good , they are too fat,  they are too skinny or they are too old..
I am not anti-Western medicine, in fact I often refer patients to doctors to take a look inside, and find out what is going on. Western medicine has great diagnostic tools and other procedures  to help women conceive. However, far too often, what starts off as a first visit for information from the fertility doctor leads a women in a sprint to the finish line, on the bullet train of fertility down the highway to hell  in a panic to make it happen right away. Women walk away having totally lost confidence in their body/mind/spirits' ability to make a baby. By the way, the doctor in the TV show changes her mind and decides to take the couple on as patients to begin an IVF.
Whether using reproductive medicine, or just trying the old fashioned way, I often end up asking the same questions,
How do we believe in our life journey  to make a baby when we are presented with evidence  and statistics that make us see how seemingly impossible it all sounds?  What do we do when we are not in control?
My solution :
I put a needle into a woman's belly and have her  feel into her fertility , into her creative chakra. It is alive and well. I put a needle into the space between her breasts , in her heart chakra  and have her feel into the love that exists there. I put a needle into points in her ankles, in her feet and feel the warmth as it penetrates from the earth into her reproductive areas.  Yes, I have her feel into the beautiful and magnificent creation that she is and start to believe in her journey in this life.. The only one she has , the only one we have . We all don't know how it will turn out but one thing  we know for sure.. . We are meant for greatness!!
Share