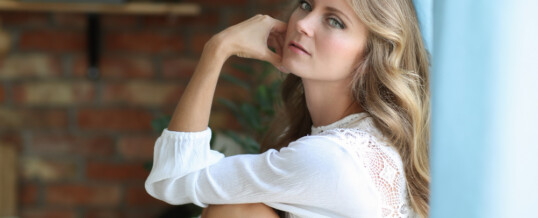 Reflections on menopause
I blinked my eyes and there I was menopausal and considered an old crone or better to my ears, a wise woman. My children are grown up and leaving the house.
I cleaned out the bottom bathroom cabinet of my children's bathroom. I could barely make out what was in there as all unwanted products were packed inside. I saw two large bottles of hair conditioner, a tangled cord connected to a hand held electric shaver out of it's black container, a plastic shoe size box that held cotton balls, leftover nasal rinse, packages of alcohol wipes and 5 bottles of natural sunscreen that my 19 year old probably shoved below because he preferred the spray kind. I don't have a say anymore on how they live their lives. They are men after all, 19 and 25. Where did all the time go? I remember my parents always told me, it goes by so fast Denise. I didn't believe them in the first years of raising my kids. Baby hood and sleepless nights went by so slow and I kept wondering when I would finally get a good night's sleep. Which as a matter of fact, I rarely do.
I don't sleep well. My ears are still attuned to the possibility that one of my children will call out my name in the middle of the night or realistically, it is the lack of estrogen in my body. Or maybe it's my cockatoo. Peetie, that wakes me up with whistles every morning at 6:30 and then screams when I don't get downstairs fast enough. I complain about it but in reality it reminds me of my hungry babies and makes me feel young and needed.
When I turned fifty, I chose not to take hormone replacement and missed the window where I could. Every time I thought about hormone replacement therapy I heard my mentor's voice, who specializes in treating cancer, tell me not to. The fear of contracting cancer thwarted the possible help for the hot flashes that I had. Not that there is any proof that bioidentical hormones cause cancer but I decided not to take them.
I am in the fourth transition that women face. First, getting a period, second getting pregnant, third going through menopause and fourth growing old. Yes, I said it. I am not prepared for what this means. I don't have many role models for this stage. All of the beautiful women on social media have had botox, facial surgeries and don't wear the lines that they have earned in their lives. We all comment, doesn't Jane Fonda look great. She was after all, one of my idols. Back in the 80's I took her aerobic classes, coveted her legs and thought that if I did enough side leg lifts, mine would magically turn into hers. That never happened. When I found out she had bulimia I cried. So, it wasn't the aerobics that gave her a trim figure I so desperately wanted, it was that she threw up nourishment.
I am entering the age category that seems invisible. On dating apps, I am only liked by men in their 20's and 30's and men over 60's. The 50-year-old men have vanished. They are looking for 30 and 40-year-olds, not an older woman. When I inadvertently asked a 20-year-old why he was interested in me knowing my age, he replied, I have never been with a woman in her 50's. I think it might be they want a real woman to teach them about sex, like a Harold and Maude situation. For those of you that are young, you will have to watch this classic film to get my meaning.
I am not interested in teaching the youth about sex by example but am super interested in opening up the conversation of not only sex but growing old as a woman.
I am having to redefine what it means to be sexy at my age. I am learning to love the crepey skin on my arms as a sign of wiseness for these arms have held many people. They are a sign not of my decay but of my strength. The wrinkles I have earned show that I am alive. My body is changing, although my mind still feels like it did when I was in my 30's. I check out the 30 and 40-year old's at a free form dance class at the beach as if they might be interested in me. I get how older men in the 70's still check out young women.
Then I stopped myself because I realized that they were not interested in a woman my age. That's when something shifted for me and I owned the next stage of my life.
At a birthday party for one of my friends, women in their 70's dance around me in full hippie rainbow attire. The baby boomers wore their age like beautiful hand painted scarves. They lived in their wrinkled skin and light gleamed from their eyes. It was the first time that I saw women celebrate their time on this planet. I was enlivened. We don't have to hide anymore I thought. More women need to know this as I see women hide and struggle with their age.
There is in fact a freedom that takes place when you are not making babies anymore, have enjoyed or still enjoy a career, and are free to make choices for yourself. Freedom. At some point one stops caring what others think. We are free to live a life.
So, how does a woman go through the change gracefully without taking hormones? Chinese Medicine practitioners have been giving women herbs and lifestyle suggestions to help them deal with hot flashes, vaginal dryness, irritability, and insomnia. I get feedback from the women I treat that tell me their hot flashes have lessened and so has their anxiety. I work with restoring sleep, vaginal dryness and other menopausal symptoms using herbs, nutrition lifestyle and acupuncture.
If you are suffering, there is help. And it doesn't have to look like bio-identical hormones if that is not something you want to do.
Share