Natural Healing & Acupuncture – Fertility Dr. Denise Wiesner
Serving Brentwood Residents at our West Los Angeles Location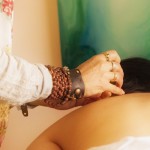 Natural Healing & Acupuncture specializes in a holistic approach to fertility, pain management, women's health issues and more for those in Brentwood and surrounding areas who prefer a natural approach to wellness.  From acupuncture and Chinese herbal medicine to nutrition and massage, treatments are customized and unlike traditional Western medicine, address the underlying cause of problems rather than the symptoms.  We promote overall health and wellness, which often times alleviates the root cause of fertility issues and other health problems.
Acupuncture 
Acupuncture is a safe medical procedure that has been proven effective for pain management, healing of tissues, improved blood flow, hormone imbalances, digestion and more.  Because its effect on the HPOA or hypothalamus-pituitary-ovarian axis, acupuncture is one component of natural treatment that can improve fertility.  This procedure improves the vital energy or "qi" that flows through the body using super-thin needles inserted in the scalp, body, ear or other specific acupoints.
Fertility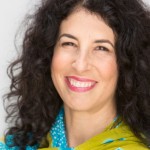 Both women and men can have issues that impact fertility, including endometriosis, PCOS, irregular menstrual cycles, hormonal imbalances, varicocele and many others.  There is a wide array of conditions that can decrease fertility and make conceiving either difficult or impossible.  We work with patients who have conditions impacting fertility including those undergoing or considering IVF (in-vitro fertilization) or IUI (intrauterine insemination).  Customized therapies may include acupuncture, nutritional supplements and Chinese herbs, massage and other treatments that work to significantly enhance fertility.
At Natural Healing & Acupuncture our specialists provide solutions for not only fertility and the conditions that cause it, but for other problems as well.  Acupuncture and traditional Chinese medicine are useful in the treatment of respiratory issues, depression and/or anxiety, pain, conditions related to the digestive system, and effective for weight loss and overcoming addiction to cigarettes, painkillers or other harmful substances.
A Natural Solution to Wellness and Fertility
Acupuncture is an extremely effective procedure whether for fertility or other health issues.  From fertility to cancer support, pain or other conditions, we invite those in Brentwood interested in learning more about our holistic treatments by calling us at 310-473-7474.