Fertility, Intimacy and Sex Coaching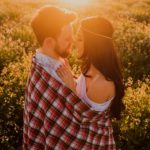 Going through the fertility journey can be challenging at best. Navigating what to do to maximize the chances of conceiving poses its own challenges. Patients want information about what to eat, when to exercise, and when to have sex along with what supplements and herbs to take. They also want to know how to stay calm, when to seek care from a Reproductive Endocrinologist, what kind of testing to get done and what alternative practitioners can contribute to the mix. But there are other questions that patients have that are not easily asked. Ask yourself:
Do you wish there was someone you could talk to about your baby making sex life?
Do you have questions about sex that you would like answered?
Would you like some help navigating your relationship on the topic of sexuality and intimacy while trying to conceive?
As a certified sex coach, fertility expert, and author of the upcoming book, Conceiving with Love; A Whole-Body Approach to Creating Intimacy, Reigniting Passion, and Increasing Fertility, I am here to guide you.
I educate on lifestyle choices. Some topics include:
Supplements to take
Herbs to take
Nutrition
Knowing your menstrual cycle
Navigating other conditions such as endometriosis, fibroids, PCOS, etc
Dealing with stress, trauma and anxiety
Sex and Intimacy
Coaching is a solution-based approach to fertility, relationships and sexual issues.
I work with individuals and couples addressing impediments to intimacy and come up with useful strategies to help them conceive with love.
I utilize a variety of techniques taken from pioneers in the field of sexology to exercises from the taoist and tantra traditions as well as make recommendations about lifestyle. This is not a one size fits all approach but like my roots in Chinese Medicine, I treat the individual and/or couple uniquely.
It's not surprising that many women and men are alone in the dark when it comes to intimacy and sexuality. Common questions are " Is it normal? Am I normal? How do I do that? What can we do to get it back? And how do we make baby making enjoyable? There is so much shame and guilt around sexuality that one of the reasons I decided to become a sexologist was to help my struggling patients create more intimacy and have a place to communicate about this topic.
If you have questions about the above or if your relationship is challenged because of having to "do it" at a specific time, look no further. I can address these issues from a phone, video conference or in person coaching session.
Session Details
My sessions are an hour and can be done in person in my office, or on the phone, or on video conferencing. .
Cost : $200.00 an hour
If you buy a series of sessions;
Four sessions for $700.00 ( $100.00 savings)
Eight sessions for $1350.00 (  $250.00 savings)
How to schedule
To schedule please e-mail me directly , due to the confidential nature of this process
[email protected]  and include a phone number where I can reach you.  After that I will send you some intakes forms and we can begin.
Testimonials:
"I can't thank you enough. You were the right person and the right time.  I don't even share these intimate details with any of my girlfriends.. You really helped me."  A. W.
"Denise worked with my husband and I during a particularly challenging time in our relationship. After just our first session with her, we began communicating in a way we'd never known how to do.  She uses a combination of listening and distilling your issues and connecting deeply with where the problems are coming from I really appreciated how simple she made it seem after we had spent months feeling helpless and confused.. Going in for sex coaching with Denise was the best thing we've done for our relationship in a long time!"   D. N.
"I didn't even know what I was looking for when I had sex coaching from Denise, All I knew was that there were issues that were preventing me from having the  intimate relationship with my husband that we once had. I was never getting what I wanted and we weren't even having sex and that is needed for baby-making.   Denise helped me to get in touch with what was blocking me sexually and since then my husband and I began to connect more intimately and finally conceived a healthy baby girl."     K. G.