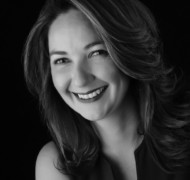 Kristel Hart, L.Ac., Dipl. OM
Associate
Kristel Hart, L.Ac., Dipl. OM, discovered the healing benefits of Traditional Chinese Medicine as a teenager. Her experience with the medicine was so inspiring that she decided to learn more about it so she could share it with others. She began a self-study of holistic and herbal medicine including yoga, Reiki, Qi Gong, and meditation. Quickly, Kristel realized her passion for helping others attain health and well-being through the use of these methods.
Kristel specializes in all stages of women's health including: menstrual disorders such as PCOS, uterine fibroids, and endometriosis as well as menopause. She offers comprehensive care for fertility and IVF preparation.  Additionally, Kristel focuses on gastrointestinal health and uses a variety of lab tests for parasites, gut dysbiosis, including Small Intestinal Bacterial Overgrowth (SIBO). Kristel further specializes in pain, general wellness, and facial rejuvenation.
She has experience working in integrative healthcare facilities such as the Venice Family Clinic and the Disney Cancer Center at the Providence St. Joseph's Medical Center. Kristel's desire to share TCM with as many people as possible led her to work for Holland America Line. Onboard she had the opportunity to introduce thousands of people to the healing powers of TCM through treatment and educational seminars. Treating patients from all over the world and from all levels of wellness, she has cultivated a broad background with an intuitive nature, allowing her to understand the individual patient's needs.
Additionally, Kristel worked with renowned acupuncturist Robert Doane at the Acupuncture and Wellness Center in Washington, where she learned the art of pulse diagnosis and distal needling techniques for a variety of health concerns.
Kristel received her Bachelor of Arts in Psychology and German from Reed College in Portland, OR. She then earned her Masters degree in Traditional Chinese Medicine at Emperor's College in Santa Monica  CA in 2013 with high honors. She went on to do an externship at the Meiji University of Integrative Medicine in Kyoto, Japan. Currently, Kristel is completing her Doctorate of Acupuncture and Oriental Medicine with a specialization in Women's Health, Infertility, and Reproductive Medicine at Yo San University of Traditional Chinese Medicine.
Kristel is passionate about research.  She is the primary investigator for a clinical trial she is conducting in conjunction with the Turek Clinics and the Beverly Hills Hernia Center to develop a safe and effective TCM herbal therapy for the management of acute postoperative pain.
Using an integrated approach when caring for her patients, Kristel combines acupuncture treatments and Chinese herbal medicine along with lab testing, food sensitivity testing, nutritional counseling, and healthy lifestyle recommendations.
Kristel is board certified and licensed to practice in California and Florida. She is also nationally board certified by the National Certification Commission for Acupuncture and Oriental Medicine (NCCAOM).  She speaks fluent Spanish, French, German, and conversational Hindi. She is an avid traveler and has lived in Europe and India studying and teaching yoga and meditation. She is also a level three Reiki master.
Contact: kristel@naturalhealingacupuncture.com